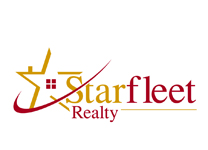 This is a competitive market.

Think about things that you can do to help your house stand out from the rest.  What is your "wow factor" that makes the buyer say, "I have found my new home?" 

Be the

"mean of clean" and keep your place absolutely spotless.  Buyers LOVE a clean place and I have heard many people comment on the cleanliness of a place when I walk them through the property.

Take a tip

from the hotels and fold that toilet paper end into a triangle.  It will look like you take pride and that you pay attention to details.

What's that scent?

  When buyers ask that, make sure they are referring to something pleasant like one of those plug-in air fresheners.

Neatness counts!

  Please, please put away all the collectibles and papers lying around. 

I know you are moving,

but invest just a little money in things like painting and carpet cleaning.  It will make a world of different to buyers and give your place that fresh look.

Offer 3% or more

to the buyer's agent.  It is a competitive market and if your listing looks a little more attractive to the agents out there, they are more likely to show your listing.

Try to stay

out of the house during showings.  It will make buyers more relaxed and they tend to spend more time looking around and (hopefully) feeling at home!

Update your

bedding, welcome mat, and house plants.

Remember curb

appeal.  When people walk up to your place, they should think to themselves, "this is very nice."

Call your

friend who always tells you the truth—you know the one, we all have them—and ask that person to walk through your home and give you a brutally honest opinion about what buyers may find fault with.

And above

all else, PRICE IT RIGHT!  Most sellers tend to overestimate the value of their homes.  Remember, it is better to get your house sold quickly rather than have it sit on the market too long.